The Project aims at providing Educational Interventions to children studying in underprivileged slums schools.  
Objective: – Under the Education vertical, DBM has been supporting school and college education of underprivileged children through various interventions such as scholarships, teacher training, mentorship, career guidance, setting up libraries/ study centers in schools and community etc. Till date DBM has set up some 11 such libraries.
These libraries / study centers are envisioned as spaces to provide the much-needed guidance to first generation learners and generate and sustain interest in learning through various activities.  These centers also provide a space to study away from the disturbance of the TV and other distracting activities in the one-room tenements that the students live in. The study centers work on creating a demand for education and quality education in the community, work towards building communities where education is valued and a non-negotiable aspect of the child's upbringing.  The study centers are spaces for children to learn in fun ways and to reach the required learning levels thus enabling them to feel confident of completing their education rather than dropping out on account of failing or from embarrassment of not having achieved the desired learning levels. The Library cum study center will take it further to provide the tools to fulfill the aspirations of students wanting to not limit themselves to completing their education but taking up professions which require passing competitive exams.
The M-Power Library cum Study Center
After working with schools for the last 10 years, a need was felt to help provide educational support and guidance at college level also i.e beyond class 10, which is where the maximum incidence of drop outs occur. The youth from the slums and vernacular schools face a lot of problems at the college level as regards career choices, lack of access to books etc. having come from slums schools, suddenly they have to compete / cohabit with students from all backgrounds including convent schools etc. They need handholding and mentorship to help cope up with these demands. Further once they decide to appear for various competitions for higher studies  like NEET, Engineering and Medical entrance exams, CLAT, CA or competitions for jobs like UPSC, MPSC, Bank PO"s etc, they lack access to or can't afford the expensive books. This problem is very acute in the M Ward are of Mumbai which houses the poorest and most underprivileged sections of population in mumbai.
The M-Power Library cum Study Center at Deonar is imagined as a space for peer learning in a peaceful environment, a resource center of books and learning materials, access to virtual resources and a space to build capacities of youth to appear in competitive exams. Special classes on maths, science, workshops on career guidance, personality development are added features of the study center. It is being run in assocaition wth TISS and MCGM.
The library houses reference books as well as textbooks for all classes and all disciplines from Class 11 onwards till post graduation.  The library also has a section of fiction in various languages to encourage reading.
The primary objective of this project to provide equal opportunity to students studying in the underprivileged schools and colleges of Deonar which incidentally is the biggest slum of Mumbai with a population of ten lakhs, with innumerable children compelled to work to earn their meal, where dirt and disease coexist and schools and structures are insufficient. 
Hence the objective of the project is manifold:-
Education is the stepping-stone for becoming employable 

Helping control child labour

Providing Education, which is every child's constitutional right.
Problem Statement: 
The basic problem the project proposes to address is to combat the prevalence of discrepancy in the education received by children living in our country. The area we work in is with the children residing in Deonar, Mumbai. And like the government programme works in municipal school our programme also aims to benefit the children who unfortunately are sadly lacking the money or the ability to go to a well equipped school, we are also addressing the problem of bringing the underprivileged children to schools especially girls and to prevent child labour as well as to control drop out ratio.
Project Rationale:
 By providing Computer Education and English Speaking we try to get the children to up-scale their ability. We also provide space and facility and a conducive environment for study. Once they are confident they like going to school. Once they come to school they are encouraged to use education to uplift themselves and this is communicated to parents via PTA meetings. Parents on observing improvement in their children and better academic results are then themselves motivated to send the children to school.
Regular Activities envisaged: –
  Library of books as well as digital works

  Reading/ Study Room

  English Speaking Classes

  Book reading club

  Seminars and workshops on a range of subjects including career counseling

  Hours of Operation and Functioning- The center is open for 15 hours per
day 

from 7 am to 10 pm
The centre has met with tremendous success and the needy youth are flocking to centre in large numbers, not just from M ward but from all over mumbai. The need for such a place was widely felt and thanks to these 3 bodies coming together, a first of its kind place has come up for the underprivileged youth giving them a level playing field vis s vis their privileged friends and a hope that they too can fulfill their dreams of higher education and / or to get a deserving job.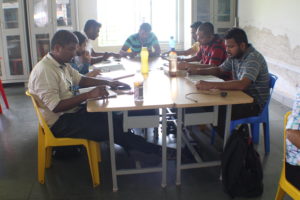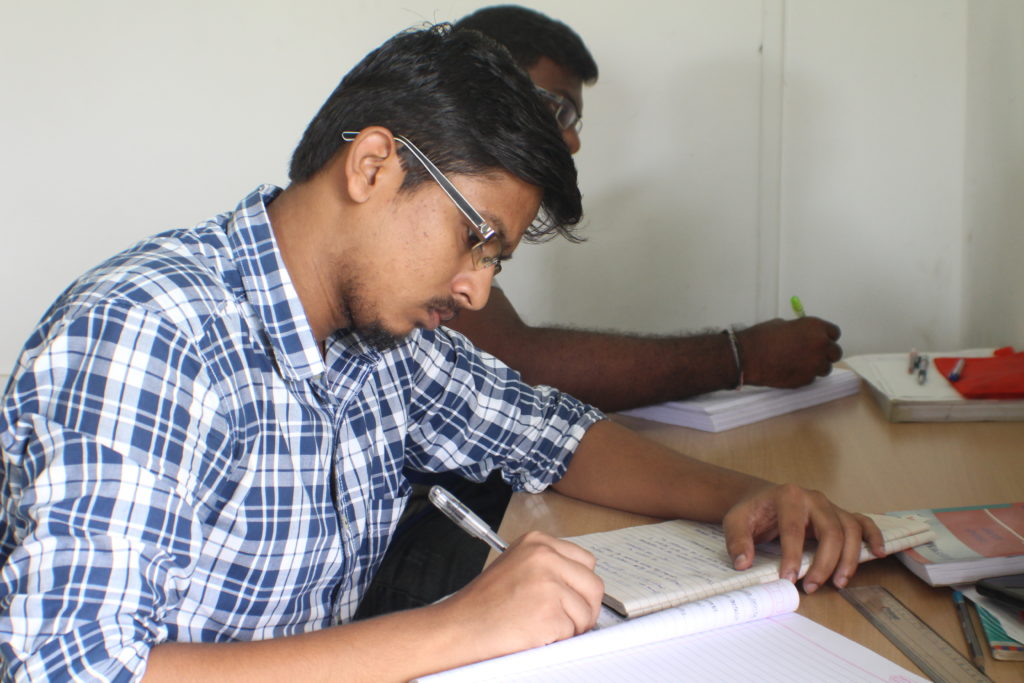 HELP THOUSANDS OF UNDERPRIVILEGED STUDENTS
TO FOLLOW THEIR DREAMS